Dechra is a global veterinary pharmaceuticals company who is committed to helping you care for animals. By working closely with veterinary practices across New Zealand, we ensure you have access to highly effective products, exclusively for veterinarians, that have a proven track record and the very highest level of support materials and education.
---
Our key areas of expertise span endocrinology, dermatology, cardiology, antibiotics, equine medicine, anaesthetics and analgesics. Some of our major products include Vetoryl®, Felimazole®, Cardisure®, Equipalazone®, Canaural®, Cyclo Spray®, Propan B, Altreno, Sulpha-T and Isaderm®.
We're passionate about animals.
Nick Gorman
B.Appl.Sci (Agr), PGDipBusAdmin(Mktg)
Sales & Logistics​
Read about Nick…
Nick has over 15 years of experience in the area of animal pharmaceuticals in New Zealand, previously holding a senior management role with Intervet Schering Plough (now MSD). Nick is well positioned to understand the needs of veterinarians and their practices. He realises that listening to the customer is an important aspect of providing solutions to animal health needs at a clinical level.
Kimberley Miller
Key Account Manager
Key Accounts and Auckland
Read about Kim…
Kim joined the Dechra team in the upper North Island in 2016. She has been in the industry for over 25 years, beginning her career in veterinary nursing. Kim now enjoys being on the other side, bringing pharmaceutical products and education to veterinary practices.
Anita Press
Veterinary Account Manager
Lower North Island
Read about Anita…
Anita has a wealth of experience in the animal health industry having held previous roles with large animal health companies. Anita covers the lower North Island territory for Dechra.
Alex Orchard
Veterinary Account Manager
South Island
Read about Alex…
Alex is well known in the South Island having previously worked for large animal health companies. Alex has recently returned to the veterinary industry and covers the South Island for Dechra.
Dale Thompson
Veterinary Account Manager
Northland and Auckland
Read about Dale…
Dale started her career as a qualified Veterinary Nurse before moving into a role at a veterinary wholesaler, she now covers the upper North Island for Dechra NZ providing training and support to veterinary clinic staff.
Nadia Dixon
Veterinary Account Manager
Waikato and Bay of Plenty
Read about Nadia…
Nadia has previously worked in the human side for large pharmaceutical companies. She has recently moved to the veterinary industry and covers the Waikato and BOP region.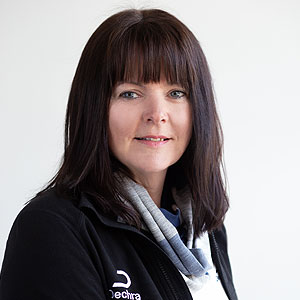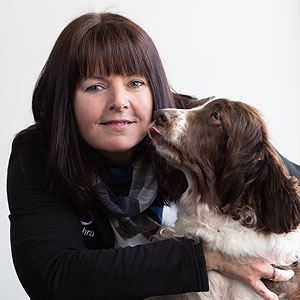 Jo Hart
Marketing Communications
Read about Jo…
Jo has spent 15 years Marketing within small business and large Corporate IT organisations and Real Estate both in the UK and New Zealand. She has managed the launch of multi-million dollar marketing campaigns throughout Europe, the Middle East and Africa. She is very passionate about animals and breeds English Springer Spaniels. Jo is very excited to be joining the Dechra team and will be looking after our Marketing and Events.